Leading Sound Engineering and Music Production Course in Pune

Physics
- Waves and Oscillations - Wavelength, Frequency, Amplitude and Speed of Sound - Harmonics, Overtones and Music - Wave Propagation - Sound Localization - Wave Propagation, diffusion, absorption and deflection - Phases - Mono and Stereo - Frequency Response, Octave Ranges

Audio Electronics
- Voltage, Power, Resistance, Capacitance - AC and DC - Resistors,Capacitors, Diodes, Triodes and Vaccum Tubes - Transformers, Rheostats, Moving Coil Principles - Faradays Law and Flux - Class A and Class B amplifiers - Hi-fi Amplification - Preamps Electronics - EQ Compressors and Gates

Basics of Micing
- Diaphragm Movement - Larynx and Difference between male and female diaphragms - Dynamic Microphone - Condenser Microphones and capacitance - Ribbon Microphones - XY, AB, micing techniques - Mid-Side, ORTF and Bluemlien Pair - Polar Patterns and Frequency Response

Music Production
- Introduction to MIDI - Using MIDI in workflow - Designing sounds and working with softsynths - Introduction to Synthesis - Working with different styles of arrangements - Octaves and Voicings - Advanced Production Techniques

DAWs
- AD & DA - Sample Rate, Bit Depth, Clock - File Formats - Pro Tools 101 - Routing and Signal Chain - Setting up Hardware - Analog Vs Digital - Pro Tools 111 - Nuendo (DAW) Basics - Logic (DAW) Basics

Acoustics
- Room Modes - Resonances - Golden ratios - Tangential, axial and Oblique mode - Rt60 - Decibels, FS and VU - Speaker Placement - Isolated Construction - SBIR - Sketchup and Room Design
Course Starts in
April 2023
Understand our teaching philosophy
Our course is geared towards a more practical approach where the students learn on the job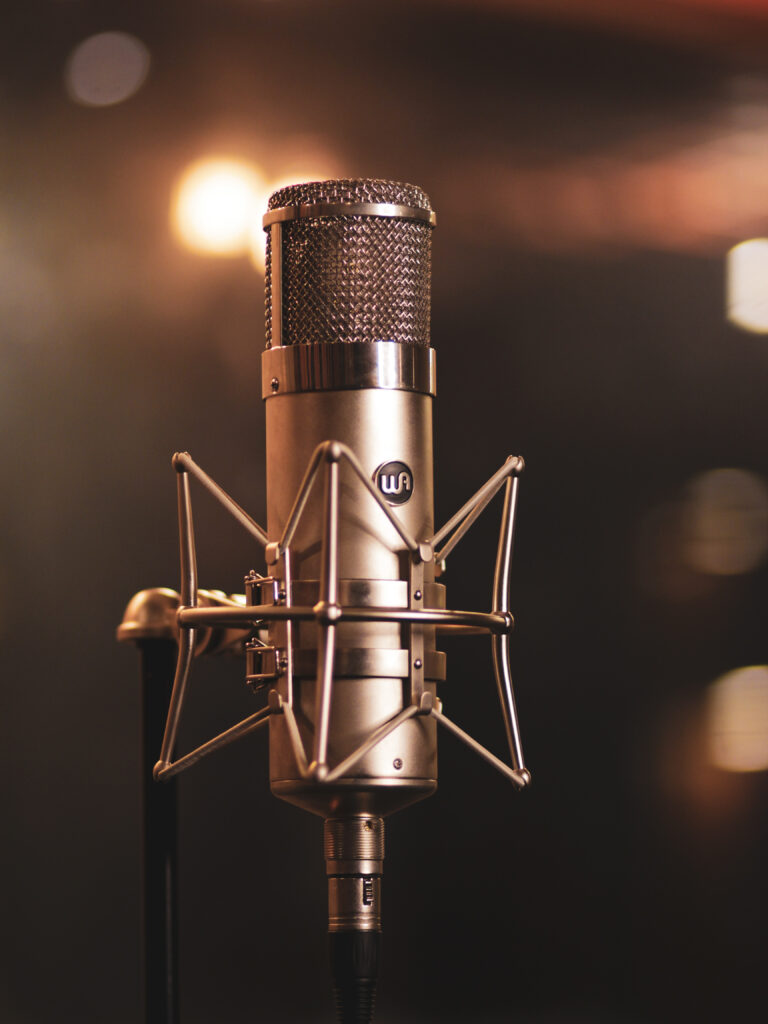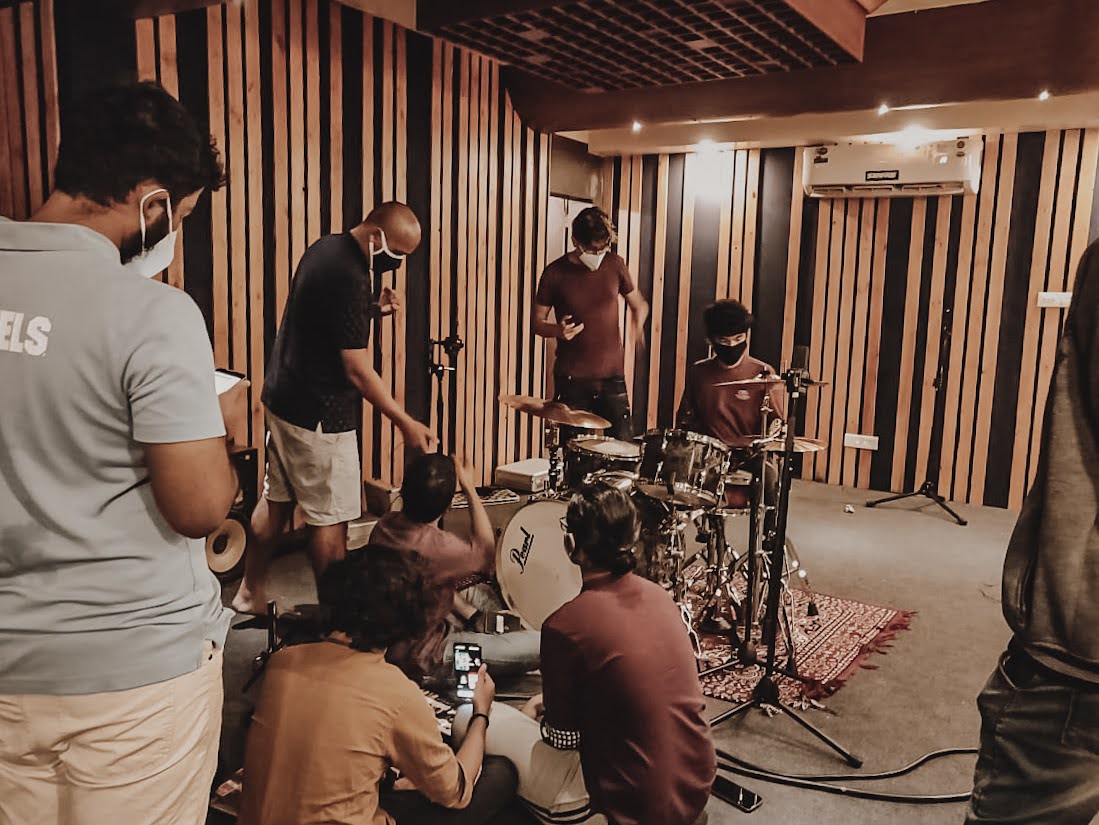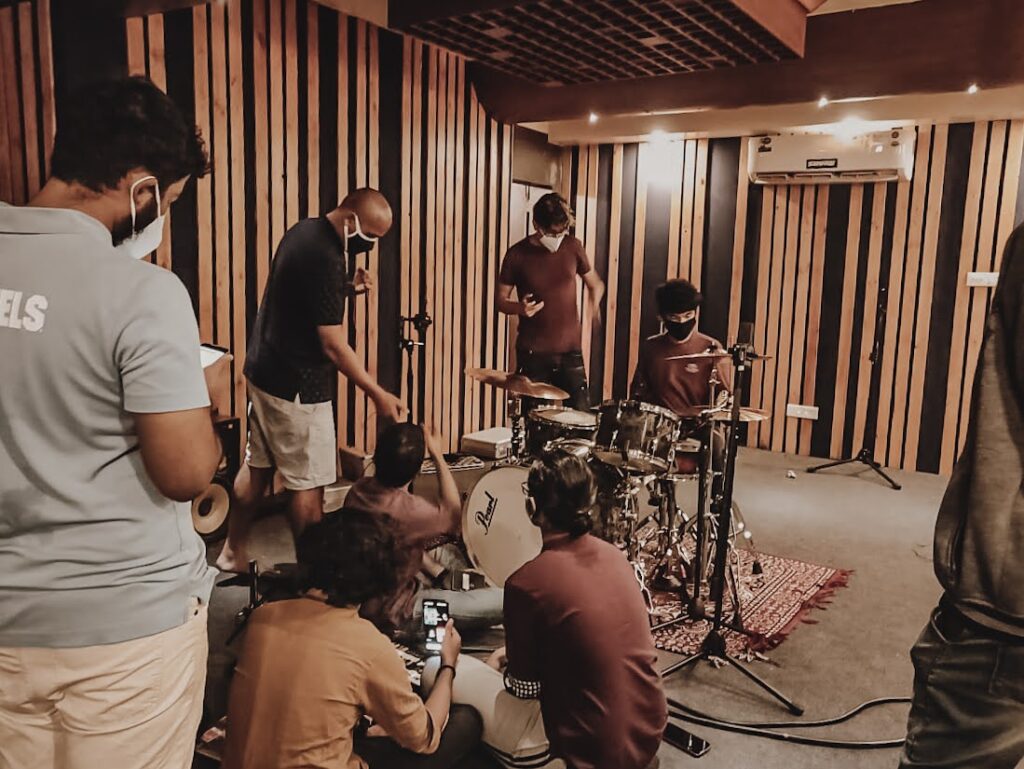 With an eye on the growing talent, Gray Spark Audio aims to equip and mentor the audio professionals of tomorrow with specific courses designed around audio engineering and sound production. That's where the Gray Spark Audio & Sound Engineering Academy comes in. Since its conception, our Academy has trained numerous Audio Professionals across sectors like Film, Music, Audio Electronics, Acoustics and many more. Our goal is to contribute to the ever growing community of Audio Professionals in this country one great student at a time.
We have 4 state of the Art Studios which are completely accessible for our students to learn, experiment and build their student portfolios in.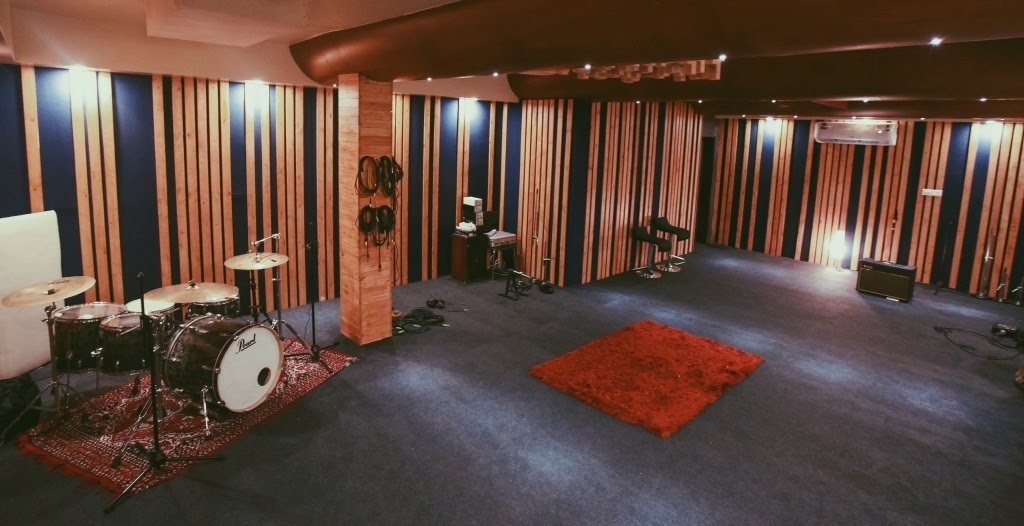 Studio A the prime mixing mastering suite with a large space for recording 25 musicians. The equipments and gears ranges from everything in analog and digital, and with a wide range of microphone and preamps.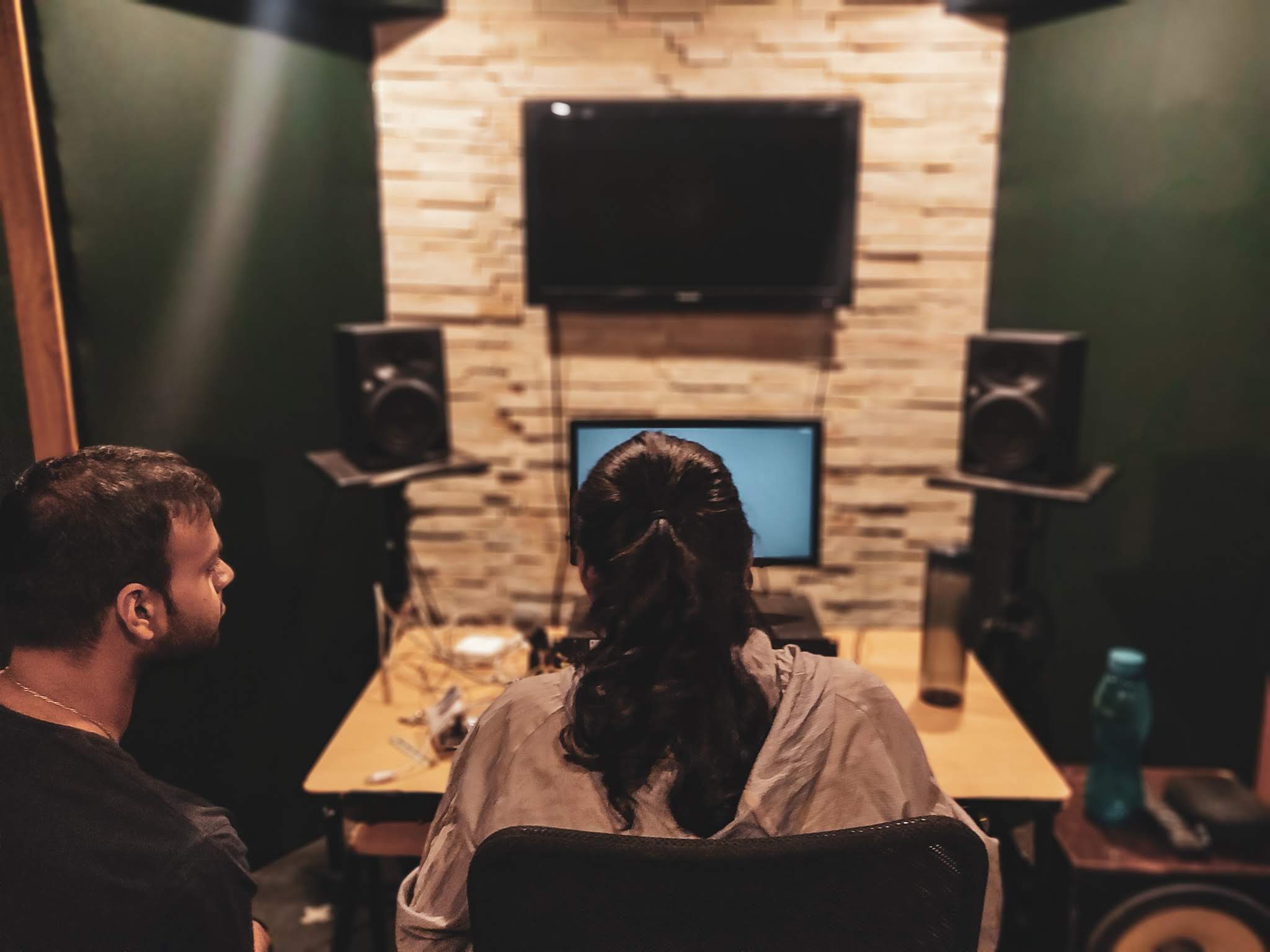 Studio B a smaller version of studio A with digital gears and selective microphones, this space has been created to enable solo instrument tracking, vocal tracking, film dubbing and advertisement and sound design.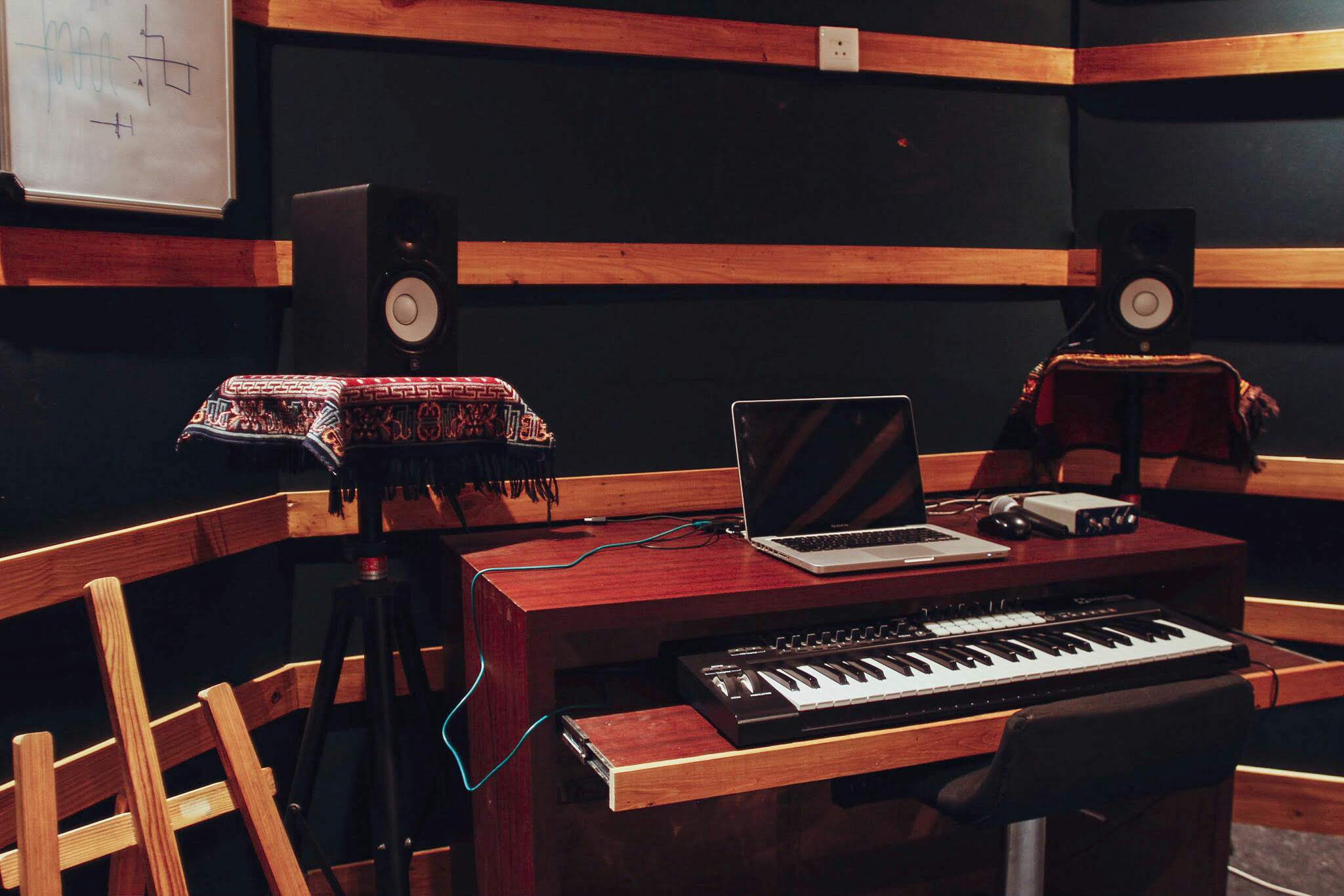 Studio C is a classic bedroom producer room with Neumann Monitors and digital interfaces that is perfect for mixing/mastering or a producing and programming space dedicated for our students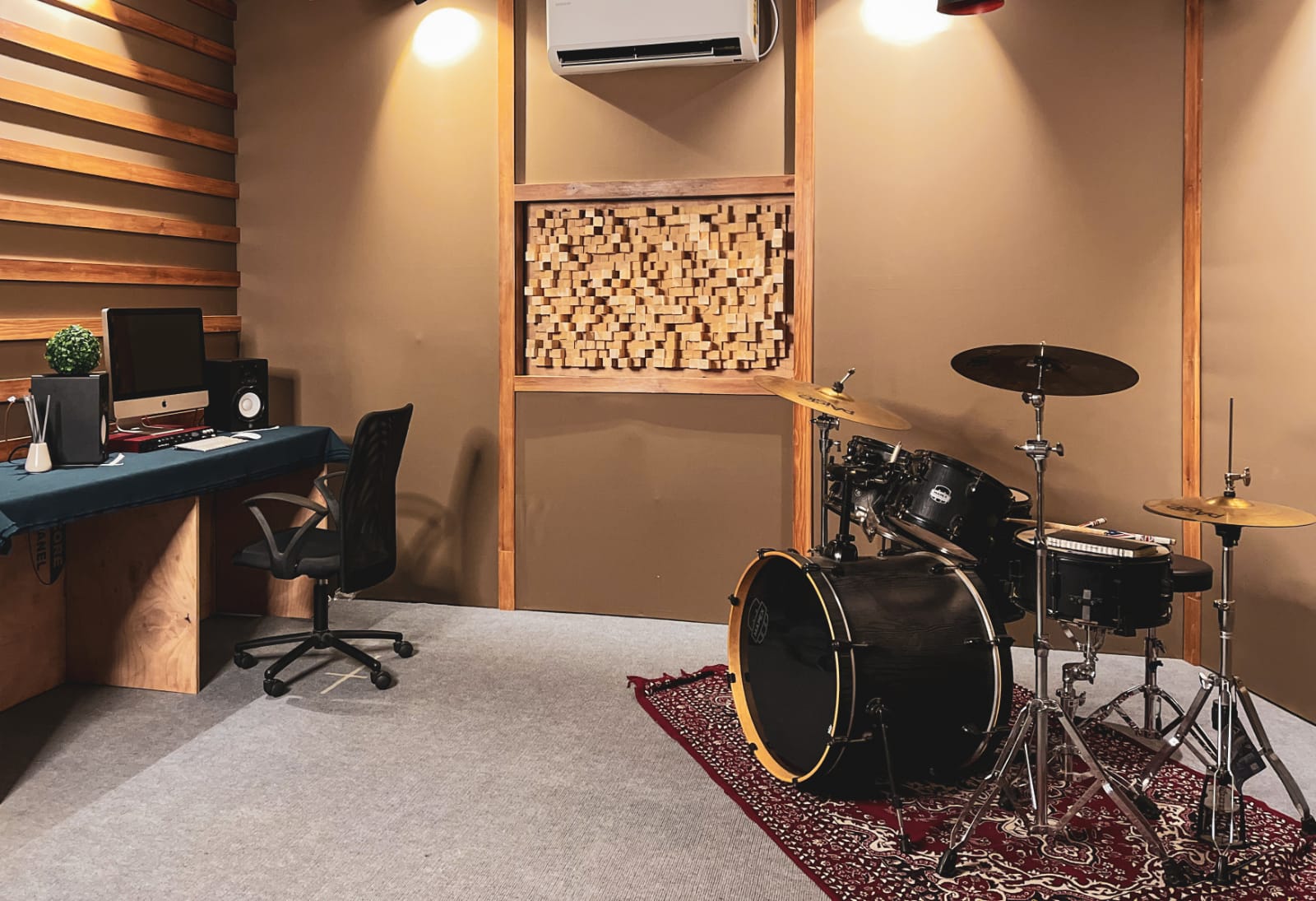 Studio D also known as Classroom is a space only dedicated for students. A two acoustically treated room space ie. a control room and a massive live room which is big enough to track a 5 piece band and conduct regular classes for 30 students. This space has two workstations and is equipped with Dynaudio Monitors for the best listening experience and a range of interfaces and preamps.
Why Gray Spark Audio Academy?
My time at Gray Spark Audio & Sound Engineering Academy helped me learn things about the audio industry which I wasn't aware of. When you start out in a particular field, you have certain preconceived notions based on what you've read, but once I spent time inside the studio, I realized that in the music industry, rather than conceptualizing things, they are better learnt by doing them. The best part about the academy is that they don't have a large intake, so every student gets personalized attention. The faculty members are teachers during class hours and mentors all the way through. They also helped me work on my strengths so I can build my skillsets to address emergent needs, which is really important in such a dynamic field.
Being a part of Gray Spark Audio & Sound Engineering Academy is an experience I'll cherish for my lifetime. Being a total newbie in the realm of audio, Ronak and Harshad were the best mentors anyone could hope for. They truly cared about making thier students thorough professionals. Being a part of a traditional 'engineering' background I was sure I'd ace it considering I had for years of experience. However, working and studying at Gray Spark taught me what really audio engineering is all about. It's not about the glam that most of the world portrays but a real test of your knowledge, skill, patience and management. Being thrown into the real deal and not doing senseless assignments slowly built up my repertoire in a field I was certainly not a natural in. I was taught all the intricacies so I can tackle anything thrown my way. I got to work on films, ads and even voiceovers. I found my purpose and plan to study acoustics in depth. If anyone really wants to learn I can't recommend better people or course around.
I enrolled for the 1-year certificate course in August 2020 and it has been a journey ever since. With modules such as room acoustics, sound reinforcement, mixing & mastering, music production, film sound, and live sound; you are bound to get the most detailed crash course available. All students, when eligible get a chance to assist in all four studios at Gray Spark Audio where they are exposed to all commercial projects and will also get credited for their work. Mentors are always ready to help when in need and each student gets individual attention as a result of the small batch size. Students are also allowed to use the flagship studio along with the premium assortment of microphones available in their inventory which allows the students to record pristine quality audio as they're learning. There is a 3-month externship where students with a solid portfolio are sent to work at different studios in Pune which provides valuable working experience. The studio fosters a creative environment where students are encouraged to collaborate and assignments are extremely fun to work on. I have learned so much in just 6-7 months it's honestly surreal. From not knowing how to record a guitar using Direct Input to currently working on 5 EPs as a producer and as an independent artist. The learning environment is nothing like a traditional school as there is no wrong answer, whereas one is encouraged to be able to give a logical explanation for the choices made. This course has drastically changed the way I look at and appreciate music and is a must-do, if you're looking for an all-rounded prep for your career in this field, or if you are just an audiophile wanting to know the details of the process involved in making music.
Kickstart your Career in Sound Today!