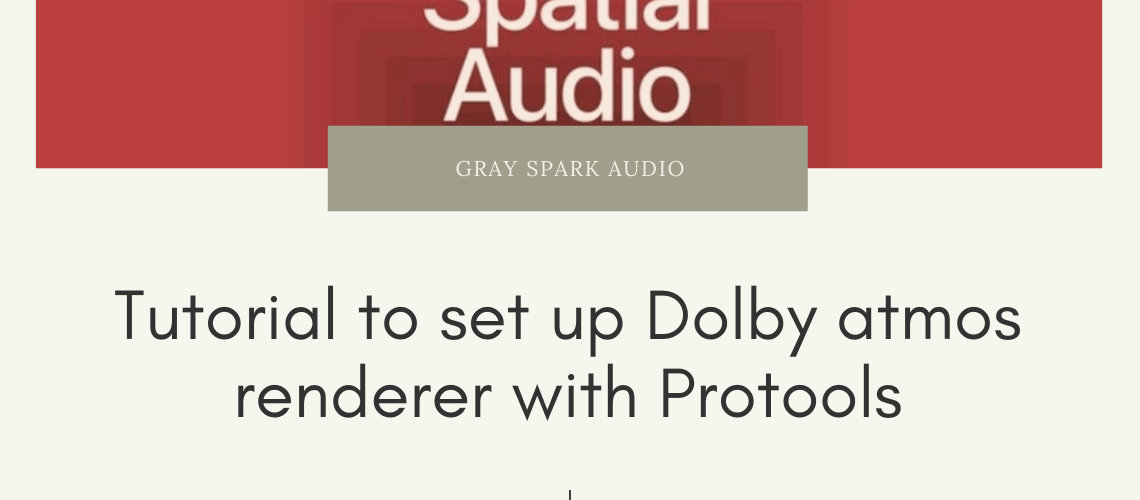 In this blog, you can check out 5 books about the Biggest Music Producers of all time
Sound Man: A Life Recording Hits with The Rolling Stones, The Who, Led Zeppelin, the Eagles, Eric Clapton, the Faces. . . by Glyn Johns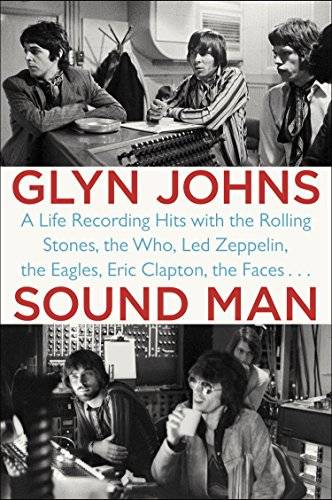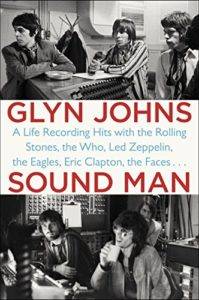 A memoir of a remarkable rock-and-roll career from Glyn Johns, a Rock and Roll Hall of Fame Biggest Music Producers and sound engineer whose resumé includes work with the Rolling Stones, the Beatles, Bob Dylan, the Who, the Clash, and many more.
"No one should ever underestimate the influence that Pete Townshend has had on popular music. There is no question in my mind that both he and The Who were every bit as influential as The Beatles and the Stones as the UK invasion took America and the rest of the world by storm. He was equally as innovative as a musician and lyricist, finding a way to state the feelings of the mod generation he and the band represented. The combination of these four unlikely cohorts interpreting Pete's writing was something to behold, each of them contributing in his own original way. The seemingly uncontrolled explosion of energy they produced, glued together by exceptional musicianship."
Here, There and Everywhere: My Life Recording the Music of the Beatles by Geoff Emerick
Geoff Emerick became an assistant engineer at the legendary Abbey Road Studios in 1962 at age fifteen and was present as a new band called the Beatles recorded their first songs. He later worked with the Beatles as they recorded their singles "She Loves You" and "I Want to Hold Your Hand," the songs that would propel them to international superstardom. In 1964 he would witness the transformation of this young and playful group from Liverpool into professional, polished musicians as they put to tape classic songs such as "Eight Days A Week" and "I Feel Fine." Then, in 1966, at age nineteen, Geoff Emerick became the Beatles' chief engineer, the man responsible for their distinctive sound as they recorded the classic album Revolver, in which they pioneered innovative recording techniques that changed the course of rock history. Emerick would also engineer the monumental Sgt. Pepper and Abbey Road albums, considered by many the greatest rock recordings of all time. In Here, There and Everywhere he reveals the creative process of the band in the studio, and describes how he achieved the sounds on their most famous songs. Emerick also brings to light the personal dynamics of the band, from the relentless (and increasingly mean-spirited) competition between Lennon and McCartney to the infighting and frustration that eventually brought a bitter end to the greatest rock band the world has ever known.
"The White Album was released in November 1968 to mixed reviews. Some people consider it their favorite Beatles album. Personally, I think it's their least inspired effort, and I find it difficult to listen to. Of course, that may have a lot to do with my knowing the circumstances behind it. Unless you have nurtured an album, crafted it, lived with it every day, it's just a piece of plastic with some songs on it. But if you're aware of people's talents and you see them just crumble and destroy themselves, it's tough to deal with. I"
Abbey Road to Ziggy Stardust: Off the Record with The Beatles, Bowie, Elton & So Much More, Hardcover Book by Ken Scott with Bobby Owsinski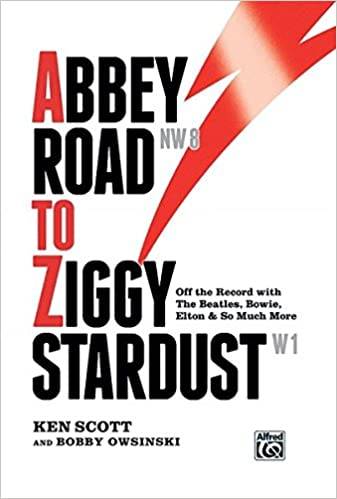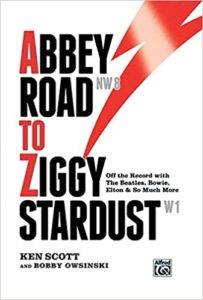 Ken Scott holds a unique place in music history as one of only five engineers to have recorded The Beatles, but his experiences as a producer may be just as profound. Abbey Road to Ziggy Stardust shares the intimate memories of Ken Scott s days working with some of the most important artists of the 20th century while crafting a sound that has influenced several generations of music makers. Ken's work has left an indelible mark on hundreds of millions of fans with his skilled contributions to Magical Mystery Tour and The White Album, and as a producer and/or engineer of six David Bowie albums (including the groundbreaking Ziggy Stardust and the Spiders from Mars), as well as other timeless classics from a who's-who of classic rock and jazz acts, including Elton John, Pink Floyd, Jeff Beck, Duran Duran, The Rolling Stones, Lou Reed, America, Devo, Kansas, The Tubes, Missing Persons, Mahavishnu Orchestra, Billy Cobham, Dixie Dregs, and Stanley Clarke. Funny, poignant, and oh, so honest, Ken pulls no punches as he tells it as he saw it, as corroborated by a host of famous and not-so famous guests who were there as well. Plus, you'll be privy to several exclusive stories, facts, and technical details only available in Abbey Road to Ziggy Stardust. National press campaign planned around 40th anniversary of Ziggy Stardust release on June 6, 2012 Includes never-before-told stories of The Beatles, David Bowie and Elton John Many never-before-seen photographs
Ken became a part of the team later, which over the years recorded the band to such a high standard – a standard that remains a benchmark today. I was lucky to have Ken to assist me during that period of extraordinary creativity. –George Martin, producer (The Beatles)
Al Schmitt on the Record: The Magic Behind the Music by Al Schmitt
Did you ever wonder what goes into the creation of some of the best music ever recorded? And how does someone become an iconic music professional who is universally admired? Al Schmitt on the Record: The Magic Behind the Music reveals answers to these questions and more. In this memoir of one of the most respected engineers of all time, you'll discover how a very young boy mentored by his uncle Harry progressed through the recording world in its infancy and, under the tutelage of legendary engineer and producer Tom Dowd in his heyday, became one of the all-time great recording engineers. Today, Schmitt continues as an unstoppable force at the top of the recording world, with his name on megahits from the likes of Paul McCartney to Diana Krall to Bob Dylan. His credits include a veritable who's who of the music world. Reading the compelling accounts of Schmitt's life in the studio, you'll see how he has been able to stay at the top of his game since the 1950s, and you'll experience what it was like behind the scenes and in the studio during many of his historic, impactful recordings. Schmitt also shares many of the recording techniques and creative approaches that have set him apart, including his use of microphones, effects, and processors, and the setup diagrams from many of his highly lauded recording sessions.
Tony Visconti: The Autobiography: Bowie, Bolan and the Brooklyn Boy by Tony Visconti
This memoir takes you on a roller-coaster journey through the glory days of pop music, when men wore sequins and pop could truly rock. Featuring behind-the-scenes stories of big names such as Bowie, Visconti's unique access to the hottest talent, both on stage and off, for over five decades is complemented by unseen photographs from his own personal archive, offering a glimpse at music history that few have witnessed so intimately.
Soon after abandoning his native New York to pursue his musical career in the UK, Visconti was soon in the thick of the emerging glam rock movement, launching T.Rex to commercial success and working with the then-unknown David Bowie.
Since his fateful move to the land of tea and beer drunk straight from the can, Visconti has worked with such names as T.Rex, Thin Lizzy, Wings, The Boomtown Rats, Marsha Hunt, Procol Harum, and more recently Ziggy Marley, Mercury Rev, the Manic Street Preachers and Morrissey on his acclaimed new album 'Ringleader of the Tormentors'.
Even Visconti's personal life betrays an existence utterly immersed in music. Married first to Siegrid Berman, then to Mary Hopkin and later to May Pang, he counts many of the musicians and producers he has worked with as close friends and is himself a celebrated musician.
Get in touch!
If you guys have another other questions you would like to shoot at me, just shoot me a mail at ronak@gray-spark.com.