Produced by the legendary Alan Parsons, this is one of my all-time favorite albums of all time. Why: Iconic Sound Design and approach to an album style, this album will be heard for years to come. The way the songs come together sonically is so amazing to hear.
Led Zeppelin: Led Zeppelin
This album is a great example of amazing performances by a bunch of legendary musicians. The recording of this album took only 36 hours including mixing (This is the time engineers take to tune vocals on an album now). This album is a testament to the fact that a good sounding album is 90% just a great bunch of musicians giving a great performance. The Artists had done their pre-productions and performed the songs on tour a number of times before actually hitting the studio to record.
Michael Jackson: Thriller
Produced by another Legend of all time Quincy Jones, this album still sounds fresh and relevant. The sound design was very futuristic for the time that this album was created and became the trendsetter for many more songs to come. They had to go through 30 songs to arrive at the 9 great songs in the album, MJ wanted every song in the album to be a killer, that's how the name Thriller was born.

Dire Straits: On Every Street
Take a listen to this album and guess as to when you think it was recorded. The sound of the recording sounds so modern that I often use it as a reference for recordings. This album has by far the best drum sound I've ever heard.
This is a no-brainer. One of the best sounding pop albums and one of the best mixes I've heard.
This album was recorded in the Abbey Road studios and stands for where the recording technology has come to from where it was. I would suggest you read up on how the songs for this album were recorded, no matter how old the technology was, the engineers did such an amazing job bringing the emotion of this music together in this album.

Kendrick Lamar: To Pimp a Butterfly
My favorite concept album of all time. I love the production and sound design for these songs.
The sonics of this album has set the standard of most modern rock albums. This album was produced by Forrester Savell and was recorded on an extremely low budget, goes to say that you don't always need great equipment and thousands of dollars to produce an amazing sounding album.
Best Guitar Sound, Best Drum Sound, Best Mix, Best Production.

Nine Inch Nails: Hesitation Marks
The minimalist approach to this album with influences drawn from various genres and styles of playing is what makes this album an absolute treat. The sound design and synth elements in the peculiar Trent Style and the way that they have been designed around acoustic elements is what makes this a must listen to any aspiring audio engineer.
Radiohead: A Moon Shaped Pool
Provisionally unplugged, old-worldly, and mass-produced with small-batch aesthetics as an antidote to low-flying panic attacks.
Fleetwood Mac's 1975 self-titled album introduced a new band with a smoother sound that would go on to take over the world. After Peter Green's departure, the early seventies proved a lean time for the Mac. But when American songwriters and lovers Lindsey Buckingham and Stevie Nicks joined forces with Brits Christine McVie, John McVie and Mick Fleetwood – magic was in the air.

Miles Davis: A Kind of Blue
Kind Of Blue that makes the album tick. Endless soloing had and still does afflict much of improvisational jazz – but on these sessions, Miles Davis sought out melody above virtuosity. The nine-minutes of Flamenco Sketches make it easy to hear why this is such a popular album.
Everything about this record seemed magical – that hardback sleeve with its embossed artwork, the handwritten song titles and the wall of sweetly recorded soundscapes that sooth and lift. Much of the album include 'Hoplandic' lyrics – a Sigur Ros signature language, made up of nonsense and gibberish to achieve the rhythmic effect.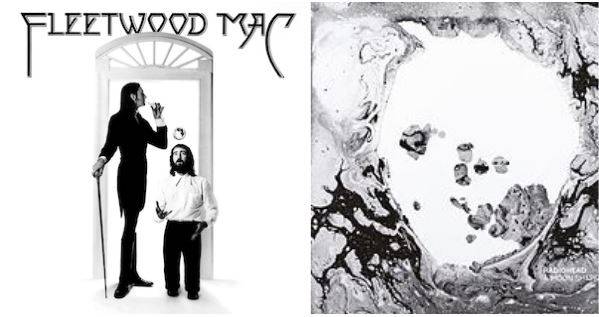 Get in touch!
If you guys have another other questions you would like to shoot at me, just shoot me a mail at ronak@gray-spark.com.