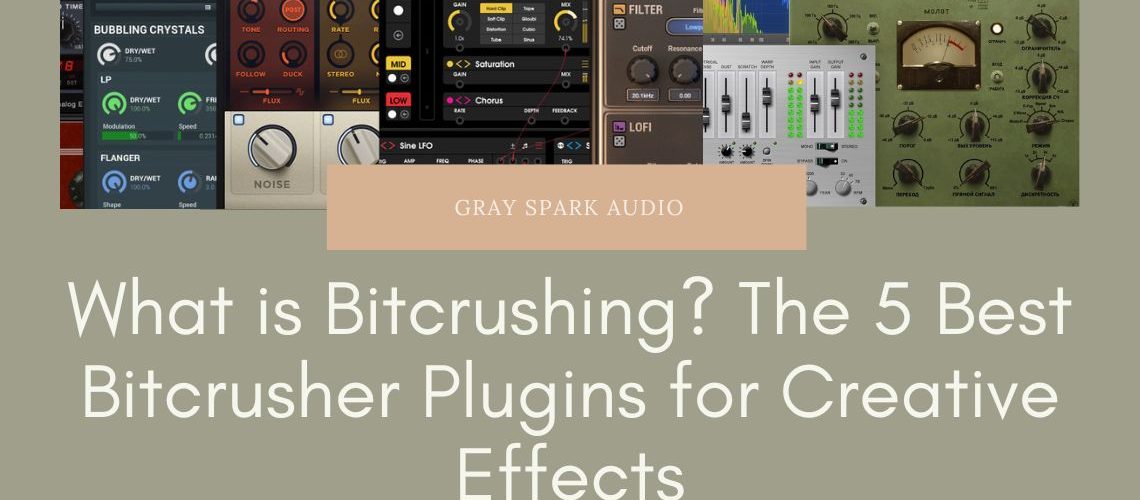 Bitcrushing is an instantly recognizable sound effect. 
Its signature digital tone can sound like a broken sound card or a corrupted audio file.
Even so, it's a unique sonic texture that can be used creatively to create interest and variety in your sound.
In this article, we'll break down the basics of bitcrushing, suggest different ways to use it, and list five of the best bitcrusher plugins and how we do it at our music production course and sound engineering academy
Let's get started.
What is bitcrush?
Bitcrushing is a form of digital audio manipulation that reduces the quality of an audio file for musical effect.
Bitcrushing, sometimes likened to distortion, works by reducing the sample rate and bit depth, creating artifacts, aliasing, and other imperfections.
Bitcrushers produce a jagged and sometimes unpleasant sound that resembles a damaged file or damaged audio disc.
But when used in context, bitcrushing can draw attention to audio by giving it a unique digital flavor.
The answer to this is not a simple one. First it's important to understand what the difference between a sound engineer, a music producer and a musician is. Most enthusiasts come to me with the idea that they want to build a career in the field of sound, but are unaware about what these fields are to begin with.
(What's Bitcrushing? 5 Best Bitcrusher Plugins for Music Production)

BEST 5 PLUGINS TO GET THE BIT-CRUSHED EFFECT FOR MUSIC PRODUCERS
It may seem like reducing the file quality is a simple operation, but there are plenty of specialized plugins to give you more control over the effect.
Check out these 5 plugins that would be useful for any music producer and for other music production tips 
Get in touch!
If you guys have another other questions you would like to shoot at me, just shoot me a mail at ronak@gray-spark.com.