When did you know that you're going to become an Audio Engineer?
Very early in school, 11th Std!
Tell us a bit about your journey?
I started playing keys at the age of 5. My interest slowly shifted to production shortly after that. Then through programming and production came the discovery of Sound Engineering. This fascination for sound led me to pursue a Masters in Music Production, Technology and Innovation at Berklee College of Music. This was where I started working with a lot of different musicians from around the world. I worked in Wisseloord Studios(Netherlands) as an intern for 4 months after that. And now I work as a full time engineer at Gray Spark Audio.
Why did you get into Production and Recording?
It's been something that's always kept me intrigued from the time I started working and performing with other musicians back in school. I feel it's a very important process in shaping an artist's sound. Producers and engineers are the backbone of any song. And it feels good to be on that side of things.
What are some of the challenges your face inside a Studio Environment?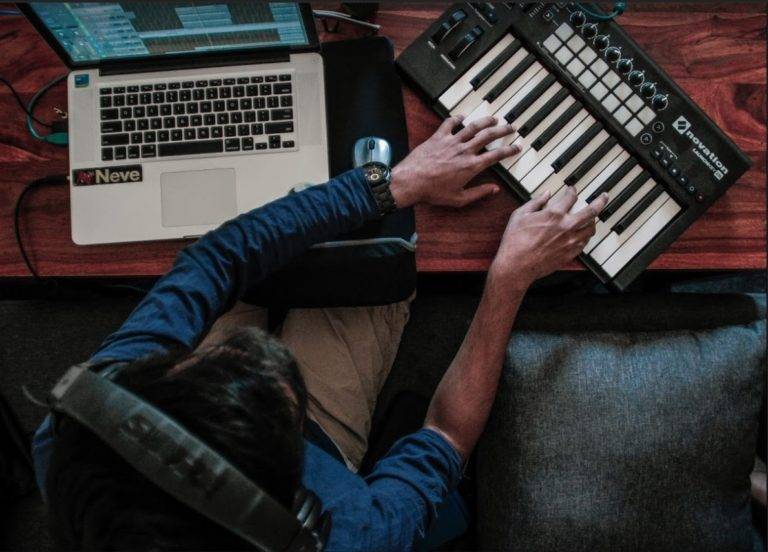 Everyday is a new challenge inside the studio. There are many factors that can go wrong during a recording, especially with equipment. Troubleshooting is key in such situations.
But the other main challenge is ear fatigue and this has no solution other than rest. With back to back sessions and tight deadlines it does become a little difficult and scary to cope up sometimes.
What is the one piece of gear you can't live without?
Advice to Audio Engineers who want to make it in this industry!
Have a lot of patience and be open to working on all kinds of music. Make mistakes, that's the only way you get better at troubleshooting.
What are some of the most challenging and rewarding projects you've worked on?
Where do you see the future of Audio Engineering headed?
The recording industry is definitely not in a good place at the moment with all big studios shutting down due to the lack of business. But at the same time there are a lot more people getting into this field right now than before. So in a way it's great that Audio engineering is no longer a mysterious job that no one knows about but at the same time we need to find a way to keep the industry alive to produce quality material. Especially with all the 'pro-sumer' products flooding the market, everyone's become a bedroom producer or engineer. And sometimes that affects the quality of the final product.
How do you deal with creative differences and communicating this to your clients? Where do you draw the line?
It totally depends on the relationship I have with the client. Usually I would let the client have their way because it's their song after all. But again not all artists have a clear idea on what they want. So in that case, I try to push them in a direction and give them a few options to proceed and leave the decision making to them.
Also, how is it working with your close friends/band members and how do you deal with creative differences there?
When it comes to work, I keep it professional. Doesn't matter if they're friends or not.
Tell us about your role in easy wanderings and as an Audio Engineer? How did you guys start the band?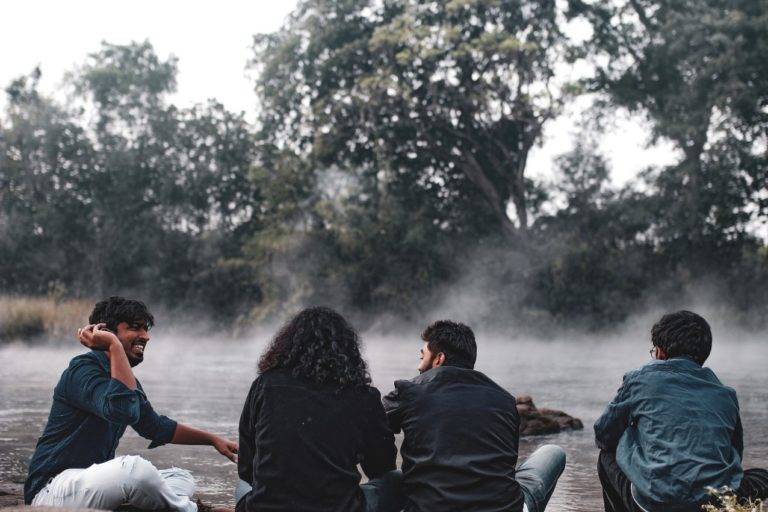 I play keys with Easy Wanderlings and do a lot of the production work as well. Sanyanth and Malay started it in Kolkata where Malay was studying for his masters. Then when they moved back to Pune, they met Pratika and me, we jammed on 'Enjoy it while it lasts' and it all fell into place.
What is going to be your next gear purchase?
Moog Grandmother and maybe a UAD Satellite.
Get in touch!
If you guys have another other questions you would like to shoot at me, just shoot me a mail at ronak@gray-spark.com.