Every year as new students start their foray into the world of Audio Engineering, students are always looking to buy the best pair of headphones. There are many factors to consider when buying headphones and some are more important than others and in this blog post today we will discuss the factors that you need to consider when buying a new pair of headphones and I'll also list down a bunch of headphones that are the best in the market at this point of time.
This is probably the most important factor that should be considered when looking at buying headphones. What does the Frequency response mean and what should it be? Humans can hear frequencies ranging from 20hz to 20kHz. What Frequency Response (FR) means is how loud the speaker can recreate this given frequency accurately. If a headphone can create all frequencies at the same level, then we can call it a "Flat Frequency" response, however this is practically impossible to achieve due to the way the physics of sound works. So when looking for headphones we should ideally be looking at headphones that can recreate a FR that can be as flat as possible. Flat may not always sound good though, but this is what you would need as an engineer to monitor and observe music in its most "unadulterated" form.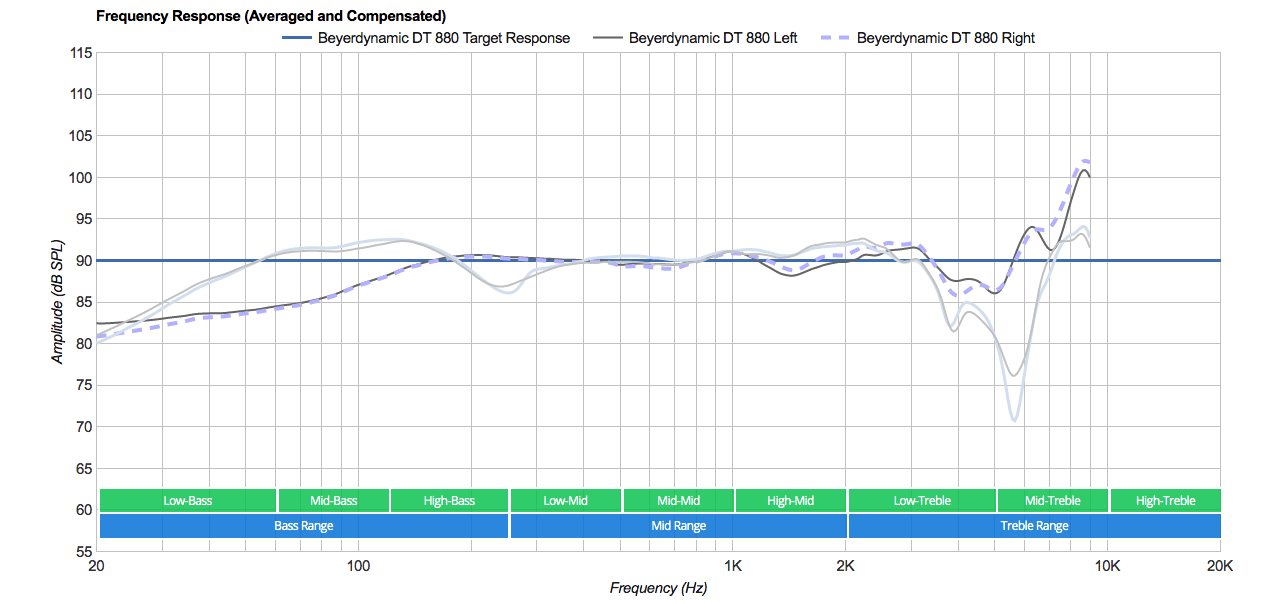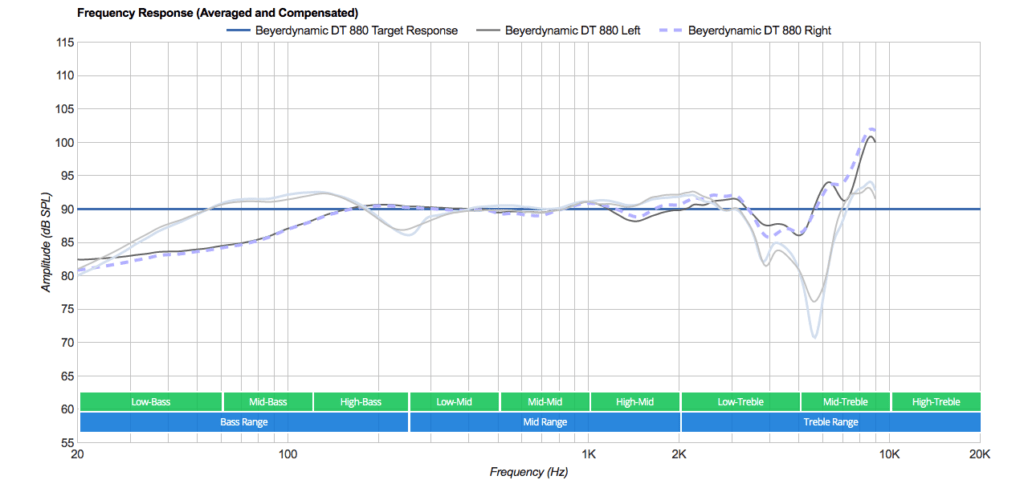 This simply means how well the speaker can recreate the stereo field i.e placement of sound around you in the sound field. An accurate Stereo Imaging can give you a sense of the sound playing right in front of you and you can clearly make out the placement of a given sound in the stereo field.
An easy way to think of Impedance is to imagine the amount of energy that is required to drive the headphones, higher impedance headphones will need a higher amount of energy whereas low impedance headphones can be played at loud volumes even with a fairly low amount of energy. This impedance has to do with the coil that drives the driver of your headphones, usually for studio quality sound you would need higher impedance headphones since that gives you better transient response as opposed to low impedance headphones. High impedance headphones have an impedance of about 250 Ohms whereas normal headphones have an impedance of 6-12 Ohms
This goes without saying that if you're going to be wearing Headphones for the majority of the day and working with Music you damn well make sure that they fit you well and feel comfortable. Comfort is an important factor, but you must consider the other other important factors before thinking about comfort. Just buying the most comfortable headphones will do you no good.
Single-sided, coiled cable with gold vaporized stereo jack plug
Easy servicing — all parts replaceable
Nylon drawstring bag included
Dynamic transducer with semi-open earpieces
5Hz-35kHz frequency response
250-ohm nominal impedance
96dB nominal SPL
Gold vaporized stereo 1/8″ mini-jack and 1/4″ adapter
Linear sound balance, like Neumann's acclaimed studio monitors
1.5″ drivers with high-gauss neodymium magnets
Extended 5Hz–30kHz frequency response
Free from mechanically induced colorations
Excellent isolation allows working in noisy environments
Transparent sound with high resolution
Long-term comfort, easy transportation
Speaker-like monitoring experience with spacious soundstaging
Individually matched 40mm neodymium drivers
Extreme comfort and adjustability for extended studio use
Fully adjustable, premium padded headband
Lightweight construction, with aircraft-grade aluminum alloy yoke and stainless steel grilles
Detachable oxygen-free copper cable with Kevlar-reinforced jacket
Included storage case, replacement velour earpads, replacement cable, and threaded 1/4″ adapter
Shure professional quality for years of use
Circumaural design with microfiber earpads for all-day comfort
Open earcups for a transparent sound and low resonance
Lightweight aerospace headband and mounting
Sennheiser Absorber Technology eliminates the masking effect for clear highs at any volume
56mm transducers with stainless-steel casing for full sound and durability
Directs sound to the ear at an angle for a more natural soundstage
6.3mm and 4.4mm inputs support a wide range of audiophile headphone amps
Remarkable 4Hz-51KHz frequency response for explosive lows and crisp highs
Low 0.02% total harmonic distortion (1KHz at 100dB) for uncolored sound reproduction
Includes 6.3mm cable and 4.4mm cable
2-year manufacturer warranty
Revolutionary flat-wire voice coil technology
Patented AKG Varimotion ultra-precision 2-layer diaphragm
Self-adjusting, cushioned, genuine leather headband
Bi-wiring, high-performance cable with 1/4″ jack plug
Comfortable, specially shaped 3D-Form earpads
Complete with stylish storage cradle
Individually tested and numbered
10Hz-39.8kHz frequency response
200mW maximum input power
62-ohm impedance
1/4″-1/8″ stereo adapter
Get in touch!
If you guys have another other questions you would like to shoot at me, just shoot me a mail at ronak@gray-spark.com.