This blog is a series where previous batch students answer few of our questions.
In this edition we have Aavash Upreti from the batch of 2022-23.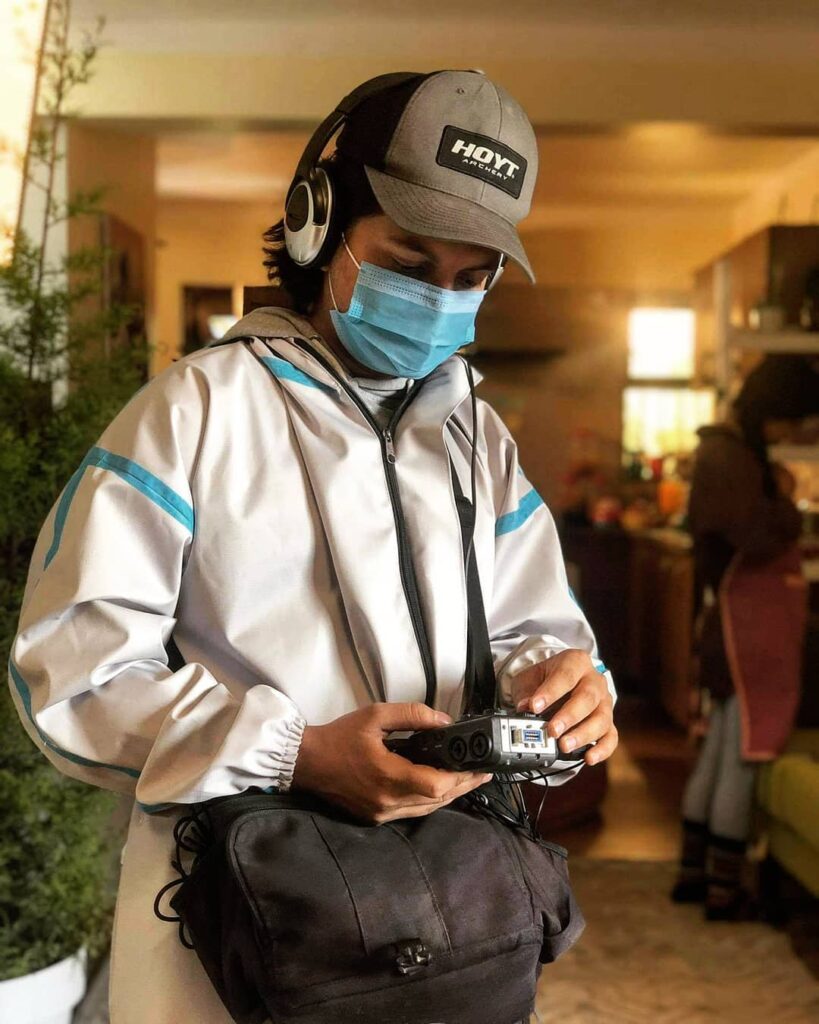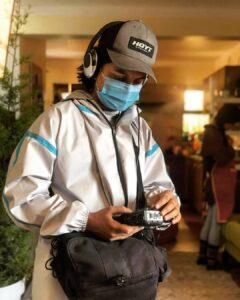 Could you tell us more about you?
My name is Aavash Upreti. I am currently a Melbourne-based media composer, audio engineer, and music scholar currently pursuing a Master's in Music in Composition. I am an enthusiast at scoring and sound design for movies and games . Adding a different taste to music and making it stand out is what I always strive for. My perspective about music, "it won't exist until you make it", has always resulted in adding different elements in his composition that go beyond the conventional method of composing.

How did your interest develop in pursuing a career in field of audio?
It all started back in 2013 when I was a young teenage boy working as a session guitarist in a studio. I always adored the idea of being able to record something that can be playbacked countless times. After some years of studio experience. I decided to academically pursue my dreams as a music scholar. I went to Kathmandu for my Bachelors Degree in Music. After the completion of my Bachelors degree I always felt like audio engineering was the missing puzzle to get a perfect balance of my quality with my musicality. So, I moved to India, Pune to pursue my course in Audio Engineering at Gray Spark Audio where I learn a great deal of lessons.
Tell us more about what you were doing before joining the course
Before the course at GraySpark I was working busily in TV Commercials, Web Series, Movies as a background music composer and sound designer. Along with my university I was working full time in Production Houses as  a freelance sound designer/media composer in Kathmandu.
Tell us about your journey and experience at Gray Spark Audio Academy
This was my second experience of moving out of my comfort zone to achieve what I love to do. After moving to Pune, at GraySpark all the modules that were taught were really carefully selected to make better students better at all the areas of audio. Music production, Audio Networking, Mixing and Mastering, lectures on proper techniques to record really helped my perspective on music.
What projects did you work on during the course?
The projects that I worked on other than assignments were, setting up and live recording a band. Working on sound design for a movie and producing cover songs for artist.
What were the biggest learning from the course?
 I think my biggest learning from the course is to widen my perspective and ideas on music production. It all boils down to how something is perceived and used in the way that benefits yourself. Different recording/networking/patching techniques surely opened up various pathways for my audio creation ideas
Tell us more about your future plans
I am planning to work as a sound designer/music composer for different production houses/ gaming companies to start off. Later down my life I want to open a one in all media production house.
What advice would you give for someone who is starting new?
Stay consistent. Take smaller steps then a leap. Learn from the start, and get your foundation right. After all these years of learning I never thought my education and learning process has now been fulfilled and I've still got so many topics to cover. Don't be content with your knowledge. LISTEN, when someone is telling their perspective on something, don't prioritize your ideas.
Get in touch!
If you guys have another other questions you would like to shoot at me, just shoot me a mail at ronak@gray-spark.com.