The second notable equipment that we should talk about this year is the WES Audio range of products. Like their other Swedish competitors Bettermaker, the WES Audio products offer fully Analog Gear with a built-in digital interface. These products are the future of analog equipment, you can now completely control the analog gear using a digital interface completely removing the need of recalling the settings. The hardware also comes with a digital plug-in, which controls the onboard settings on the 500 series modules.

Let's talk about their 500 series EQ module ie the Hyperion.
This is a 4 band EQ that can control, HP, LP, HMF, LMF. The best thing about this 500 series module is that it can be used in 3 types.
a. Dual Mono
b. Stereo
c. Mid Side

This gives it the freedom to work not just on a mix buss but also be used as a mastering EQ.
Apart from all of this, this device also comes with a built-in THD switch that adds Total Harmonic Drive to your signal path in the case that you want to drive the signal a little.
This THD knob comes in three settings, Low/Medium/High being /0.01/1/3% THD respectively.
Apart from just this, WES Audio also has a range of other 500 series units like :
a. DIONE (BUSS Compressor)
b. PROMETHEUS (Passive EQ)
c. MIMAS (FET Style Compressor)
At the winter NAMM19, Apogee announced their new microphone, the HypeMic. This year has done what people with portability have always wanted. It's a microphone that comes built-in with AD/DA as well as an amazing Analog compressor. Knowing the sound of Apogee there's no doubt that this will be the best USB Microphone on the market. Yes, it comes at a premium but you get a lot for the price. You can see it in action
here
This microphone is extremely portable and can be used for podcasting, or even laying down single track takes down in your home setup. The compressor on the microphone comes in three variants: here are 3 HypeMiC Compression Settings a.Shape It – The minimal amount of compression, great for shaping the vocals and instruments in your music recordings b.Squeeze It – The middle setting, great for podcasts, interviews, and streaming when you want to squeeze a little more pop out of your voice c.Smash It (High) – Maximum compression, great for voice recording when you really want to smash it for that big broadcast sound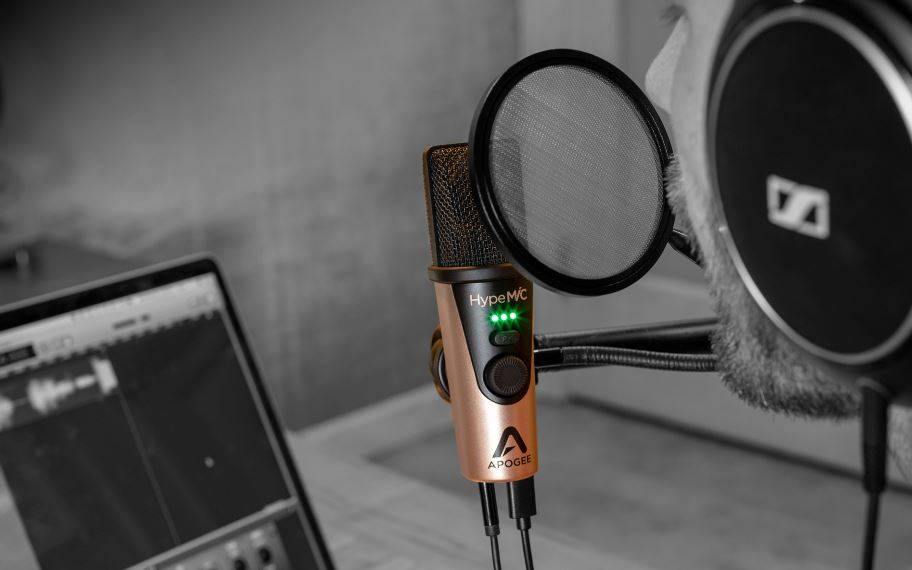 Warm Audio: WA84 and WA251
Warm Audio has been doing some amazing things with Pro Audio equipment using high-quality materials but building them in a way that it's affordable. This year they announced two new microphones the WA84 and the WA251 both based on the KM184 and the ELA251 respectively.
The tube mic has gotten a lot of good feedback from engineers around the world, though I still haven't it heard it for myself yet.

The WA-251 borrows the capsule from the WA-12-B-60V design, features a JJ 12AY7 vacuum tube from the Slovak Republic, and an American-made CineMag USA transformer—all of which results in a characterful vintage tone with a strong top-end and a tonally rich low-end.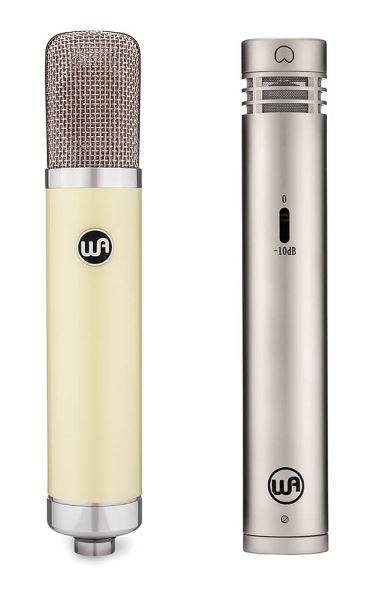 Get in touch!
If you guys have another other questions you would like to shoot at me, just shoot me a mail at ronak@gray-spark.com.