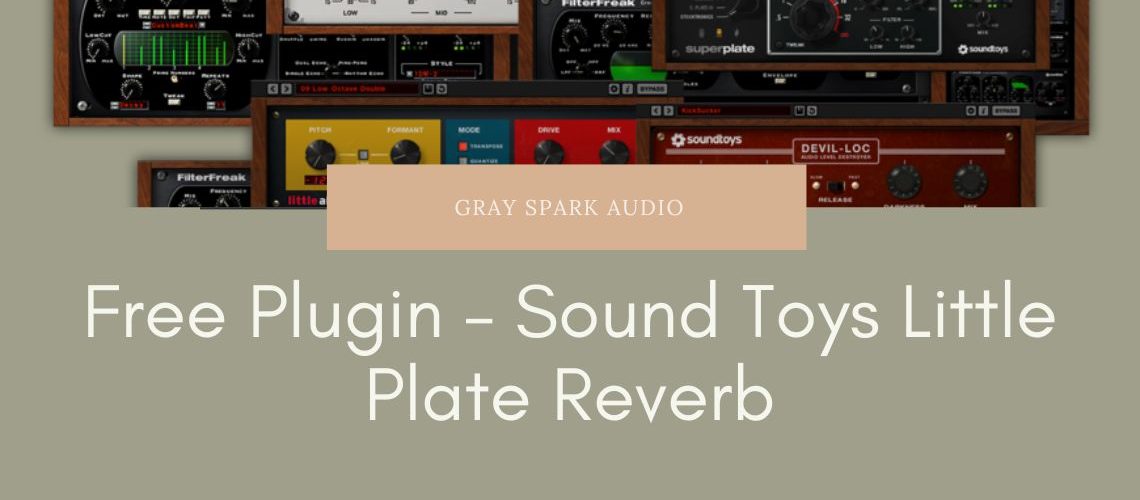 Unleashing Creativity: Soundtoys Little Plate Reverb Plug-in Now Free!
If you're a music producer, audio engineer, or enthusiast, you're likely always on the lookout for new tools to elevate your sonic creations. Soundtoys, a renowned name in the world of audio processing, has just made your day by offering their beloved "Little Plate" reverb plug-in for free! Let's dive into the details of this exciting announcement and explore what makes Little Plate a must-have in your audio toolkit. Free Plugin – Sound Toys Little Plate Reverb
The Magic of Reverb
Reverb is a crucial ingredient in the world of audio production. It adds a sense of space, depth, and atmosphere to your recordings, whether you're working on a lush vocal track, a dynamic drum mix, or an ambient electronic piece. Soundtoys' Little Plate stands out as a go-to reverb plug-in, loved for its simplicity, warmth, and versatility. Free Plugin – Soundtoys Little Plate Reverb
Little Plate is known for its straightforward design. It's a one-knob wonder, making it exceptionally user-friendly. Don't be fooled by its simplicity, though; behind the scenes, it delivers a rich and lush reverb that can transform your soundscape.
The plug-in emulates the distinctive sound of a classic plate reverb. Plate reverbs were widely used in the early days of recording studios and are celebrated for their smooth and musical character. With Little Plate, you get that vintage vibe with the convenience of a digital tool.
Whether you're aiming for a subtle room ambience or a larger-than-life cinematic reverb, Little Plate has you covered. Its versatile nature makes it suitable for a wide range of genres and applications.
Soundtoys' decision to make Little Plate free doesn't mean you're getting a stripped-down version. It's the complete plug-in, ready to enhance your productions without any compromises.
How to Get Little Plate for Free
Getting your hands on Little Plate is a breeze. Visit the Soundtoys website, create an account, and download the plug-in. It's compatible with popular digital audio workstations (DAWs) like Ableton Live, Logic Pro, Pro Tools, and more. The installation process is seamless, allowing you to start using Little Plate in your projects right away.
In the ever-evolving landscape of audio technology, having access to quality tools can make a significant difference in your creative journey. Soundtoys' decision to offer Little Plate for free is a generous gesture to the music production community. Whether you're a seasoned professional or just starting, this plug-in is a valuable addition to your sonic arsenal.
So, why wait? Head to the Soundtoys website, grab your free copy of Little Plate, and start infusing your music with the timeless magic of authentic plate reverb. Get to learn how to use this in our music production course.
Happy producing to all you music producers and audio engineers.
Free Plugin – Sound Toys Little Plate Reverb

Get in touch!
If you guys have another other questions you would like to shoot at me, just shoot me a mail at ronak@gray-spark.com.