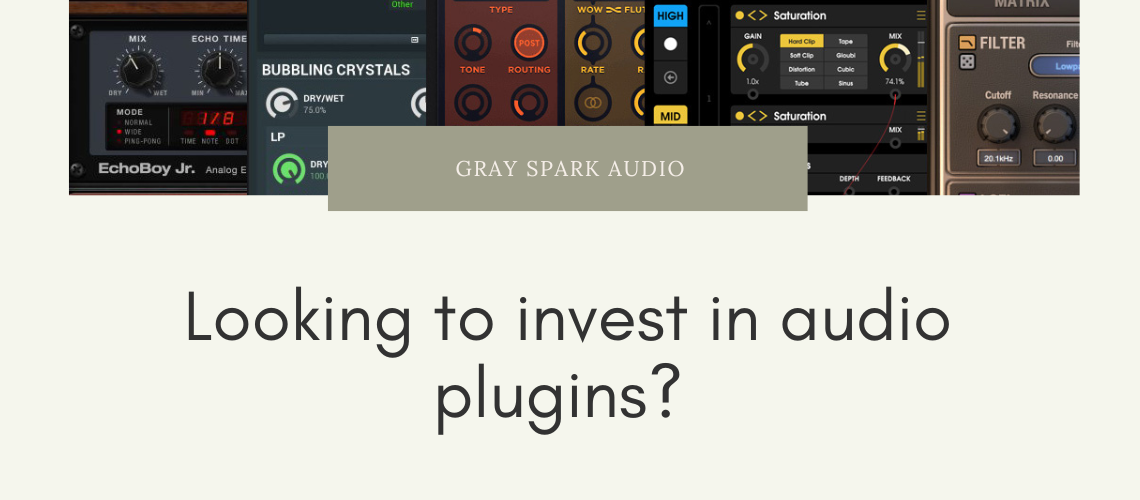 When it comes to producing and mixing music, having the right audio plugins can make a huge difference in the quality of your final product. With so many options available, it can be overwhelming to try to determine which ones are the best for your specific needs. In this blog post, we'll go over some tips on how to find the best audio plugins for your music production in 2022. This blog is mainly for music producers at music production courses and audio engineers. So stick around and check out go through these pointers before you go ahead and invest your money in the right plugins.
Determine your needs: The first step in finding the best audio plugins is to identify exactly what you need them for. Are you looking for plugins to help with mixing and mastering, or do you need something more specialized, like a synthesizer or drum machine? Knowing your specific needs will help narrow down your options and make it easier to find the right plugins.

Research popular options: Once you know what you're looking for, it's a good idea to start by researching some of the most popular audio plugins in your desired category. This can give you a good starting point for your search and help you get a sense of what's available. Look for reviews and demos of the plugins you're considering to get a better idea of how they sound and how they might fit into your workflow.

Try out demos and free versions: Many audio plugin developers offer demos or free versions of their products, which can be a great way to try out a plugin before committing to a purchase. These demos are often fully functional, but may have some limitations (like a time limit or reduced functionality) compared to the full version. Take advantage of these demos to see how the plugin works in your workflow and whether it's a good fit for your needs.

Look for bundle deals: If you're in the market for multiple audio plugins, consider looking for bundle deals. Many plugin developers offer discounts on their products when purchased as a bundle, which can save you money in the long run. Keep an eye out for these deals as you shop around, as they can be a great way to get a good deal on multiple plugins at once.

Consider the price: While price shouldn't be the only factor in your decision, it's important to consider your budget when selecting audio plugins. Some high-quality plugins can be quite expensive, while others may offer similar functionality at a lower price point. Look for plugins that offer good value for money and don't be afraid to invest in a high-quality plugin if it fits your needs and budget.
Overall, the key to finding the best audio plugins for your music production in 2022 is to do your research, try out demos and free versions, and consider your specific needs and budget. With these tips in mind, you should be able to find the perfect audio plugins to help take your music to the next level.
Get in touch!
If you guys have another other questions you would like to shoot at me, just shoot me a mail at ronak@gray-spark.com.