When did you know that you're going to become an Audio Engineer? Tell us a bit about your journey?
I always had an interest towards Sound, be it live engineering or sound design. I was into DJing in my 8th standard and probably one of the youngest DJs here in Pune/Mumbai.
This is when the interest towards sound & music started building up. I think when I was in my 10th I completely dismantled my music system at home to see how the connections are done, started playing around with the 'driver' (speaker), understanding how acoustics help to give a thump or loudness etc.
Then in my college, I took up Film, that is when I realized the importance of sound with respect to visuals. I directed my 1st film and visually it looked great, audio wise it was a total wreck. This is when I decided that I would love to pursue the most challenging thing at that time. Since I was already into music and playing around with different sounds, I thought it would be easy, but till date I keep discovering new things learning different aspects and I love it.
Tell us about your role in Easy Wanderlings and as an Audio Engineer? How did you guys start the band? Tell us a bit about your journey?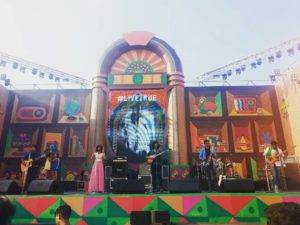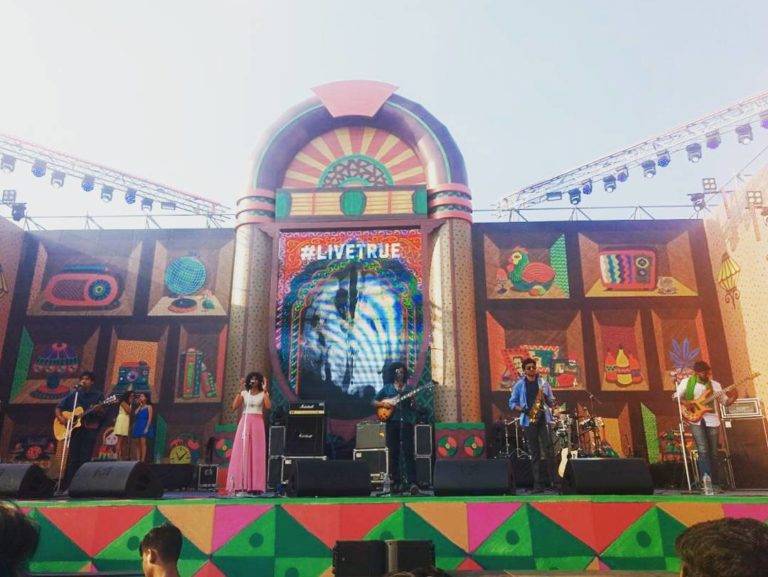 Well, to be honest, it all started as a simple home project to record songs/audio and see how it feels. Sanyanth, back from San Francisco, was staying over at my place in Pune. He had composed a few songs back in the US. I was completing my Sound recording and Design Course from SRFTI (Kolkata) and was back in Pune for the holidays. I wanted some project to learn/practice, so one day we thought of just putting these songs down digitally to see what happens. He made me listen to a few songs (Enjoy it while it lasts, I for little things, Summer is away, Hillwalk, etc) They were beautiful when he sung it.
Some songs definitely needed a female voice which we both agreed on. Pratika, who was studying then in Flame fit the bill perfectly. I still remember the 1st time we sat together and she sang this song for us. We both had goosebumps.
Now, we had to record these songs. We literally had no money or budgets for any of these songs. Honestly recording a good production is expensive when you are about to start out.
We did all the possible "jugaad" we could. I had a sound card, 1 SM 58 & one akg perception series condenser mic. We would sleep in the day and record at night when everything was peaceful and quiet. I had 2 sofacumbeds, which I would erect as walls for the little sound proof dome and ask Sanyanth / Pratika to go inside and sing or play instruments. That's how we tracked 4 of our first few songs. Literally in the living room of a 1bhk with no proper equipment or acoustic treatment.
Once these songs started doing well and people demanded more music, we hit Gray Spark Audio and tracked our 1st Album 'As written in the stars'.
Why did you get into film sound and what are some of the challenges you face on set?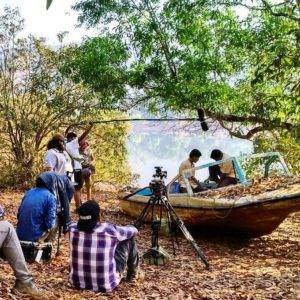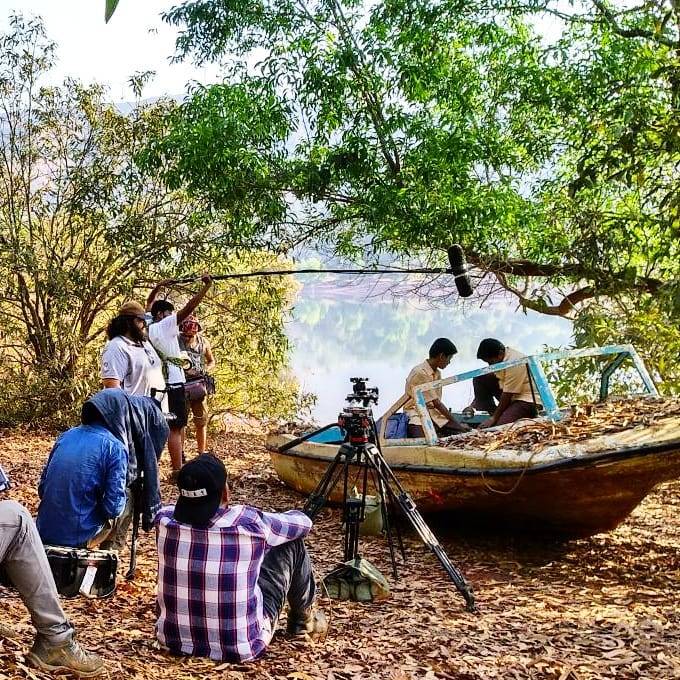 I have always learnt from my mistakes. I directed my 1st film in my college days. The concept of the film was good, execution was great. Visually it looked amazing but Sound was a major let down. I had messed up the entire film because of the Sound. Then realized that there's one entire side of film-making which only caters to the audio production/sound design. It was challenging and this was a new thing for me. It felt so easy when I was in the production stage.
Editing the film really changed my perspective towards sound and how important it is for this visual medium. That's when I started doing my research and applied for FTII & SRFTI and got through in the 1st attempt. (I was super lucky there)
Challenges are there in every production. Every location is different, noise levels are different, dialogue delivery is different, gears are different, boom operators are different etc etc. I can go on… but there's no fun without these challenges.
What is the once piece of gear you can't live without?
What is going to be your next gear purchase?
Either Zoom F8n or SoundDevices MixPre 10T.
Advice to Audio Engineers who want to make it in this industry?
Keep at it. Nothing comes easy. It's all a rollercoaster ride with new experiences every time you board.
If there was one thing you wish filmmakers knew, what would it be?
Importance of Sound. It is still neglected. People often consider music as sound. They are two different things. Music is a part of the entire soundscape of the film.
What are some of the most challenging and rewarding projects you've worked on?
The 1st album of Easy Wanderlings, till date has been the most challenging and rewarding project.
Where do you see the future of Audio Engineering headed?
Audio is needed in literally every field, be it medical, automobile, architecture etc etc. There are so many fields an engineer can choose to get into. So there's definitely a lot of scope and future for all the budding engineers. Also, AI is going to be the next big thing in our industry.
How do you deal with creative differences and communicating this to your clients? Where do you draw the line?
Depends on every client and your relationship with them. Lot of the times I give in because the client has different expectations from the film or a song and afterall it's their baby.
Also, how is it working with your close friends/band members and how do you deal with creative differences there?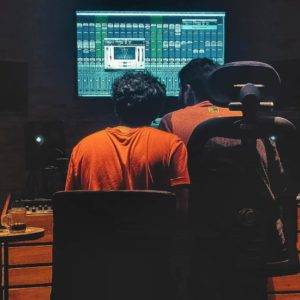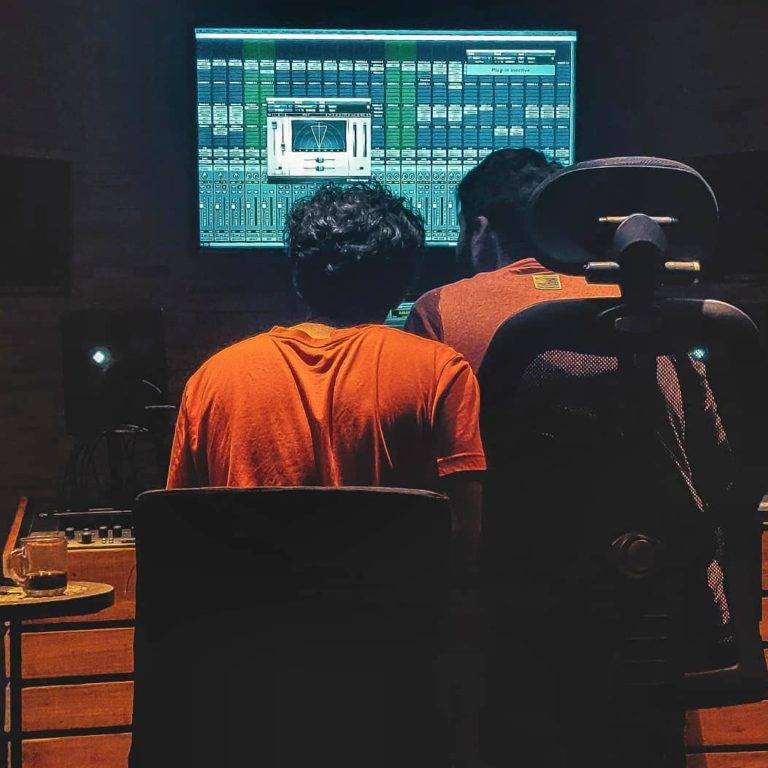 Again it all depends on what the song needs. I sometimes listen to what others have to say because they listen from an audience point of view and also with a fresh pair of ears. Then again, there are 8 members in the band and everyone comes with their own opinions. (But usually when they are gone I revert back to the changes which I had thought would work for the song. Haha, just kidding.)
What are some of the wackiest thing you've done on set? or Tell a fun story from an experience on set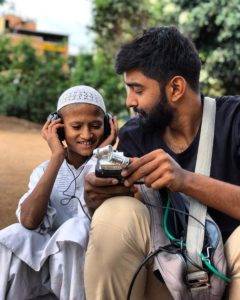 Well the most common one is hearing conversations through lavs when artists forget that they're still on them.
Get in touch!
If you guys have another other questions you would like to shoot at me, just shoot me a mail at ronak@gray-spark.com.